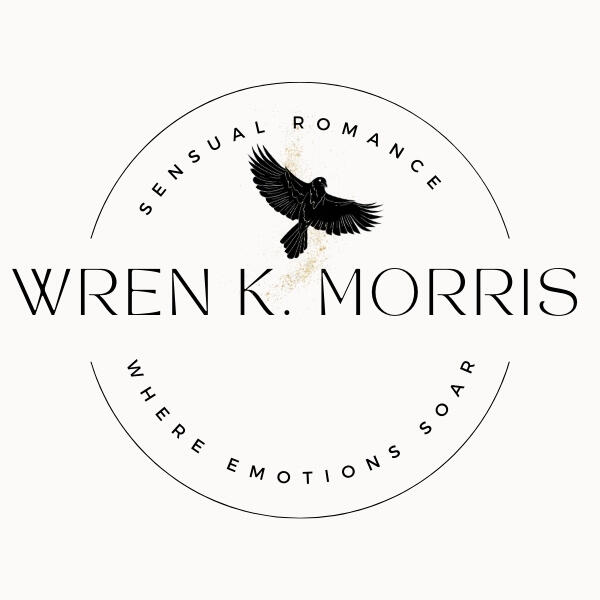 Wren K Morris
Monster Romance and Paranormal Romance Author
---
About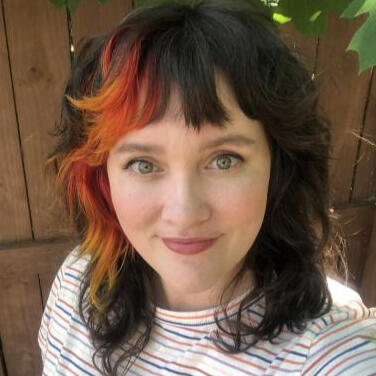 Wren K. Morris grew up surrounded by fields and cows but now resides in Atlanta, GA, enjoying city life with her husband, nine cats, and two dogs. An avid reader and writer from a young age, Wren has been creating stories since she was old enough to form words, and now does so professionally.Wren's books focus on a celebration of independent, powerful women and the beauty of our flaws. Her stories range from emotionally charged plot lines that make you feel to pun-laden, light hearted laughs.
---
Get in touch
Let's get to know each other! My socials are below. I tend to post book recommendations, project updates, and life updates, so if you'd like news on new releases here is where to go:
---
Sign up for my newsletter
Project updates including ARC invitations, giveaways and freebies, small life updates, and bonus scenes not seen in books
---
Monsters in Love, Vol 4: Lost in the Deeps
Welcome to Monsters in Love...From oceans and lakes to rivers and streams, monsters lure in their mates with their siren songs. Get twined in tentacles and fantasize about fins as you, too, are lost in the deeps.Featuring wet and wild tales of romance by:
Eva Priest writing as Evangeline Priest
Vivienne Hart
Clio Evans
S.J. Sanders
YD La Mar
Vera Valentine
Wren K. Morris
Jillian Graves
Trish Heinrich
Creepy Court: A Monster Mall Anthology
Welcome to the '80sBright neon lights are humming. Tunes are cranked to the max. And everyone from preppies to punk rockers are chilling out at the Creepy Court Mall—the happening place in town.But behind the glam, things are stranger than they seem. Gnarly monsters hide in plain sight, and they're on the prowl for their perfect mate.So mallrats, tease out those bangs and tight roll those jeans, and bounce to the mall today.Featuring creepy tales of horrifying love by:
Clio Evans
Beatrix Hollow
Vera Valentine
Latrexa Nova
Sabrina Day
SJ Sanders
Evangeline Priest
Maeve Black
C. Rochelle
Wren K. Morris
Elle M. Drew
YD La Mar
Ashley Bennett
Lily Mayne
Surrendering to Scylla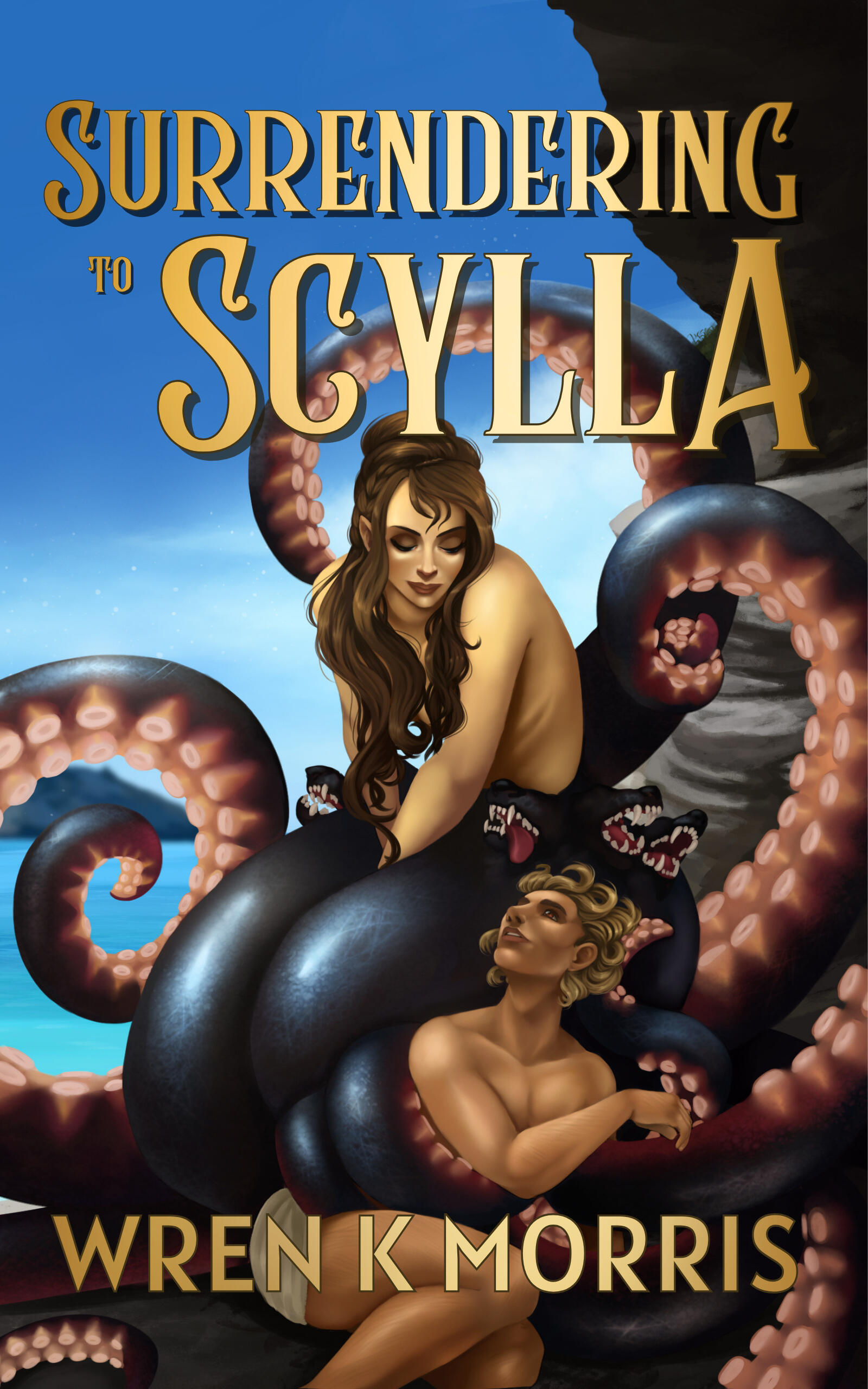 She was a sea monster who thrived on vengeance, until one soft-hearted sailor ruined it all.Scylla was a free-spirited nymph until she caught the eye of a sea god and a jilted goddess transformed her into a sea monster. She swore to take her vengeance from any male who sailed too close to her cliff, but a captive with a heart of gold ruins her plans.She can't kill him, and worse than that, she's attracted to him.Ophelos has been at the mercy of others his entire life. When a god leads his ship and crew to ruin, he awakens to find himself in the clutches of Scylla. She's terrifying and powerful, but she's also…more.He finds himself empathizing with her. Understanding her. Falling for her.As two broken beings try to find solace in each other, they must let go of their pasts to move forward. If that wasn't enough, the gods aren't done meddling in their lives, and Scylla and Ophelos must challenge the very deities that cursed them in the first place to survive.Surrendering to Scylla is a stand-alone romance novel in a shared universe. It has no cliffhanger and ends in a HEA.
---
Tropes and Tags
Main Tropes
MF romance, monster romance, forced proximity, greek retelling, femme domme, one bed (one cave), forced proximityTags
dommy mommy (not mommy/little boy), "I'll protect you", consent queen, trauma bonding, monster girlfriend, no pregnancy, no babies, tentacles!
---
Content Warnings
Surrendering to Scylla is a monster novel suitable for readers 18 or older. Some content within the novel may be disturbing for some readers, including:kidnapping, violence, discussions of abuse, BDSM dynamics and play, tentacle play, brief descriptions of injured animal (that receives aid), breath play, bondage, depictions of sub drop, depiction of a panic attack, decapitation, pegging, brief blood, bones, and gore, depictions of anxiety, consumption of human flesh, brief torture with mutilation, brief mentions of childhood bullying, PTSD, sexually explicit scenes, discussions of trauma, voyeurism, involuntary body changes, food scarcity, death, praise/degradation, fem domme
---
Misadventures and Mistletoe Series
From Cocktails to Sleigh Bells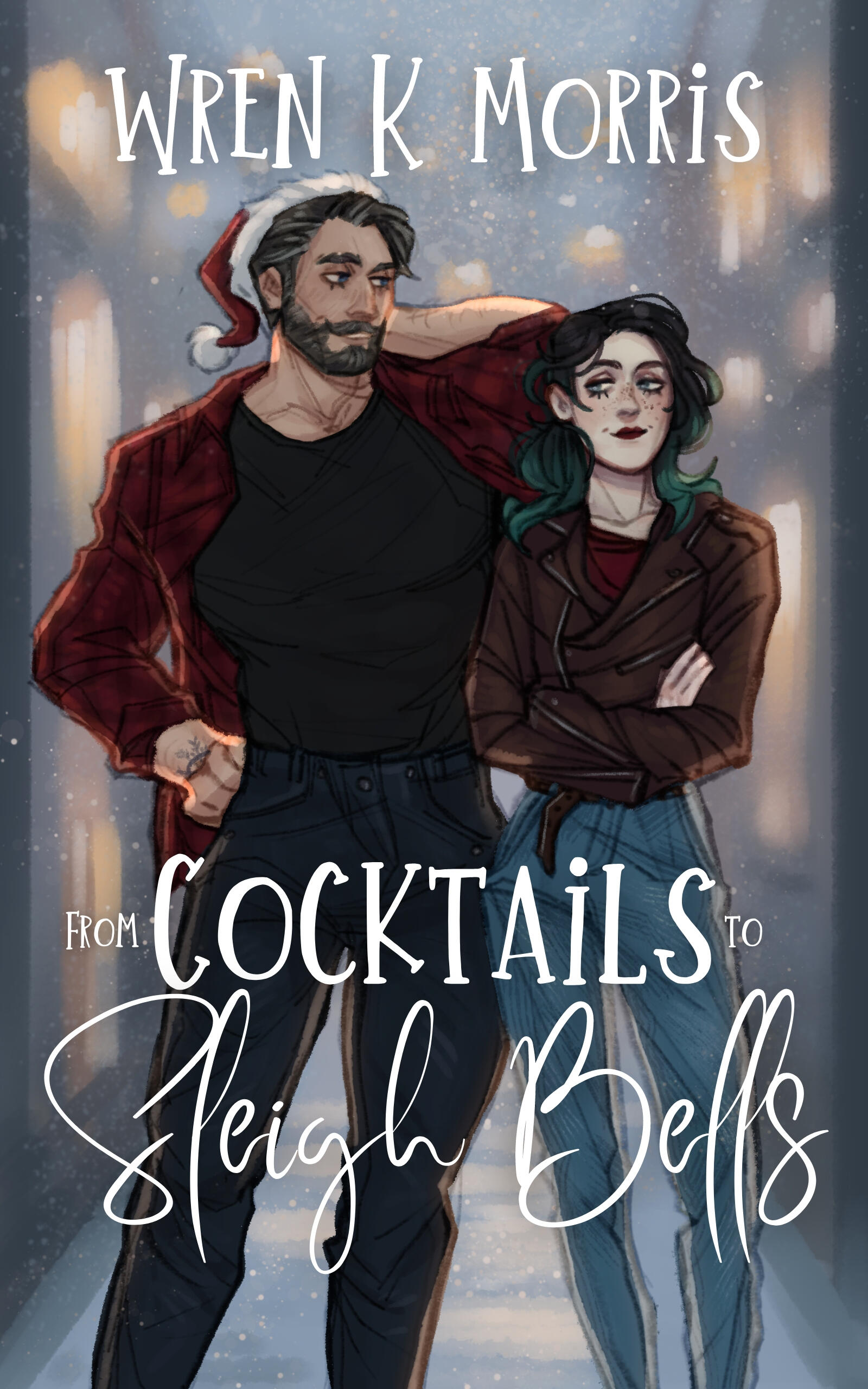 It was one night before Christmas, but for Cole and Kris, one night might not be enough.Nicole "Cole" Barnes can't seem to summon any Christmas cheer, not even while donning her best irreverent reindeer sweater for her bar's annual contest. Slipping on the ice after a long Christmas Eve shift feels like the perfect nightcap to her lackluster holiday… until she's rescued by a handsome stranger.Turns out, she and her would-be-hero have a lot in common: they're both long time service professionals running low on Christmas spirit.The catch? He's Santa (for real), but he's not at all the holly jolly grandpa in the greeting cards.Kris Kringle has been running Santa Enterprises for years, but the ho-ho-ho has become rather ho-hum. This feisty bartender's scorching wit could be just what he needs to stoke his passion again… if she doesn't roast his chestnuts on an open fire first.Cocktails to Sleigh Bells is a stand-alone MF holiday romcom novella. It has no cliffhanger and ends in a HEA.
Tropes and Tags
paranormal romance, MF, secret identity, holiday romance, santa romance, christmas romance, insta love, one night stand turns to more, why are there puns in my romance?Content Warnings
From Cocktails to Sleigh Bells is a romance novella suitable for ages 18+. It contains foul language, mentions of minor injuries, mentions of family loss, on page sex, light D/s elements, temperature play, spoilers for Love Actually and Die Hard, pregnancy (epilogue)
From Snowball Fights to Hot Summer Nights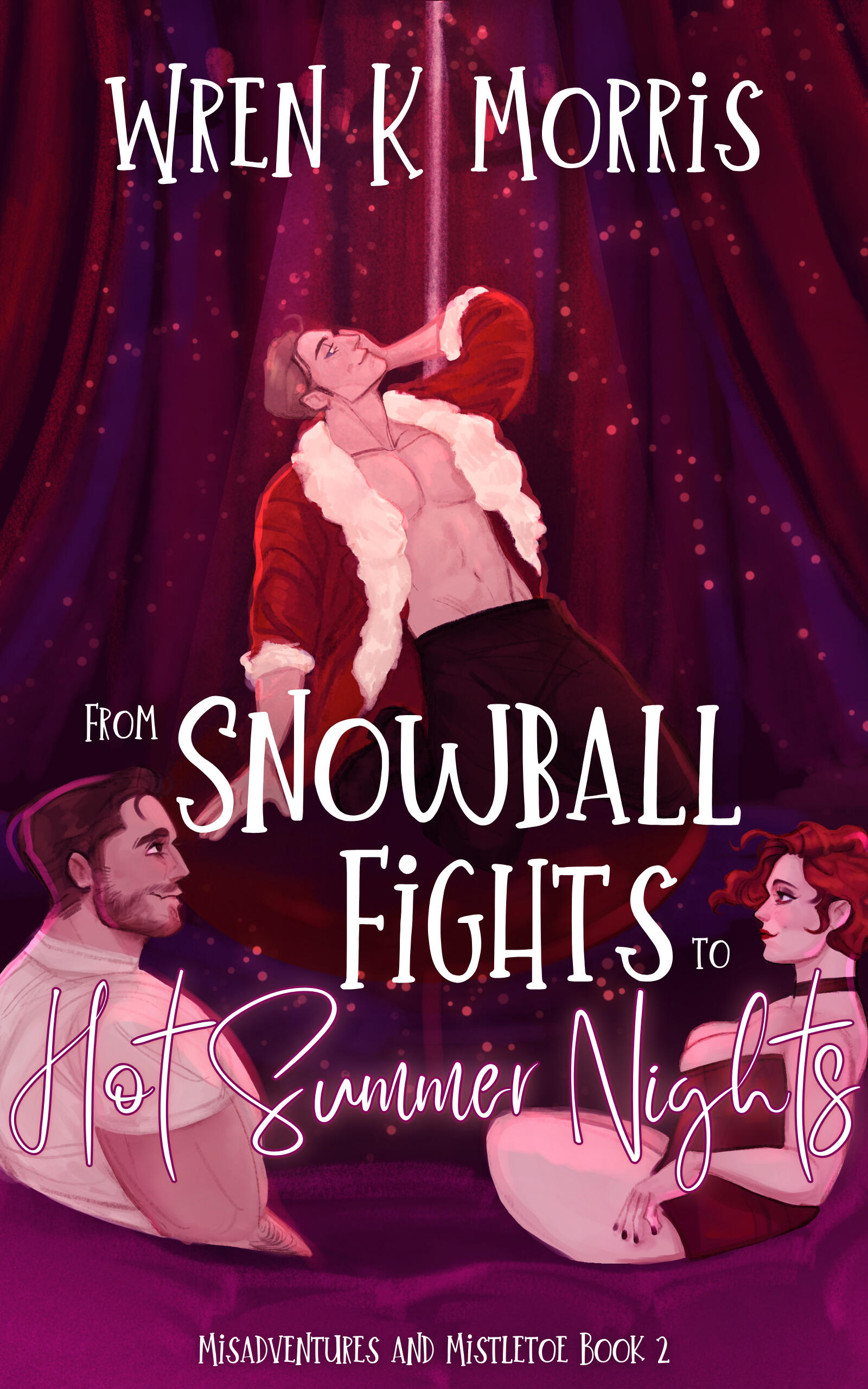 The Delivery Team at Santa Enterprises brings cheer during the holidays, but Dancer is putting a little Christmas in July with a hot summer romance.When a friend gets injured right before a performance for charity Dancer offers to take his place. Unexpectedly among all the sequins and spotlights, he finds not one chance at love, but two.He never thought Trevor, the sweet but quiet bouncer, was interested…but the way he watches Dancer from the audience says otherwise.Candace Cane, another performer, is as sweet and refreshing as her name. When she urges Trevor and Dancer to act on their feelings, they both realize they're interested in her as well—but a relationship is the last thing on Candy's mind.Will these three find love with a little Christmas magic, or will fate pass them by?From Snowball Fights to Hot Summer Nights is book two in the Misadventures and Mistletoe series. Each book will focus on a new romance for one (or more) of the Santa Enterprises team. This is a complete MMF romance and ends in a HEA.Tropes and Tags
paranormal romance, MMF, secret identity, holiday romance, christmas romance, friends to lovers, I didn't know he was into me (and he didn't know I was into him), exotic dancers in love, oops! all bisexuals, throuple, menage romance, LOW angst...almost no angst, the romance is the plot, no third act break up (just a third act discussion)Content Warnings
From Snowball Fights to Hot Summer Nights is a romance novella suitable for ages 18+. It contains foul language, mentions of injuries (a dislocated shoulder), mentions of estranged parents, on page sex, light D/s elements (pleasure dom), pregnancy (side character, not the MCs), food play, flavored joy
© 2023 Wren K Morris, Author. All rights reserved.